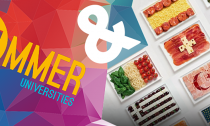 Come along to our SU Returners Evening & first Potluck Dinner Night on 20.10.2016!
If you're already tired of the usually tough start of the semester, take a break with a pleasant company, listen to the stories of our members who travelled to places all over Europe during the summer and satisfy your hunger with delicious meals prepared by you and everyone else who comes along.
We encourage everyone to bring something that they cooked...
Read More