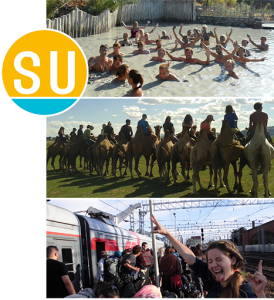 Falls auch du diesen Sommer mit AEGEE verreist bist, laden wir dich herzlich dazu ein, deine Eindrücke von der SU bei Pizza und Getränken mit uns Revue passieren zu lassen.
Auch alle, die aus erster Hand wissen wollen was für ein Abenteuer SUs sein können, sollten das nicht verpassen!
Wir sehen uns am 7.10.2015 im Europazentrum (Lassingleithnerplatz 2/3), ab 19 Uhr gehts los.
————————————-
If you have been traveling with AEGEE this summer, we invite you to share your impressions with us. And if you are just curious what travelling with AEGEE is like, here is your chance to hear about great adventures! There will also be free pizza and drinks :).
See you on 7.10.2015 at 7 p.m. at Europazentrum (Lassingleithnerplatz 2/3).